A Sunbeam Model 9 ridden throughout the Second World War by its RAF owner and a barn-find New Hudson, once owned by a Brooklands racer, are early consignments to the Bonhams Autumn Stafford Sale on the weekend of 15/16 October at the Classic Motorcycle Mechanics Show.
Sunbeam's high-quality motorcycles were known as the 'gentleman's machine', and the Model 9 was one of the last golden era designs that could be raced on the track and then ridden home as everyday transport.
The two-owner from new 1928 example offered is one of the rarest of its type, as one of the last 'flat tankers' before Sunbeam adopted the saddle tank, offering a unique lubrication system. Just 19 Model 9 Sunbeams of this type are recorded with the VMCC register.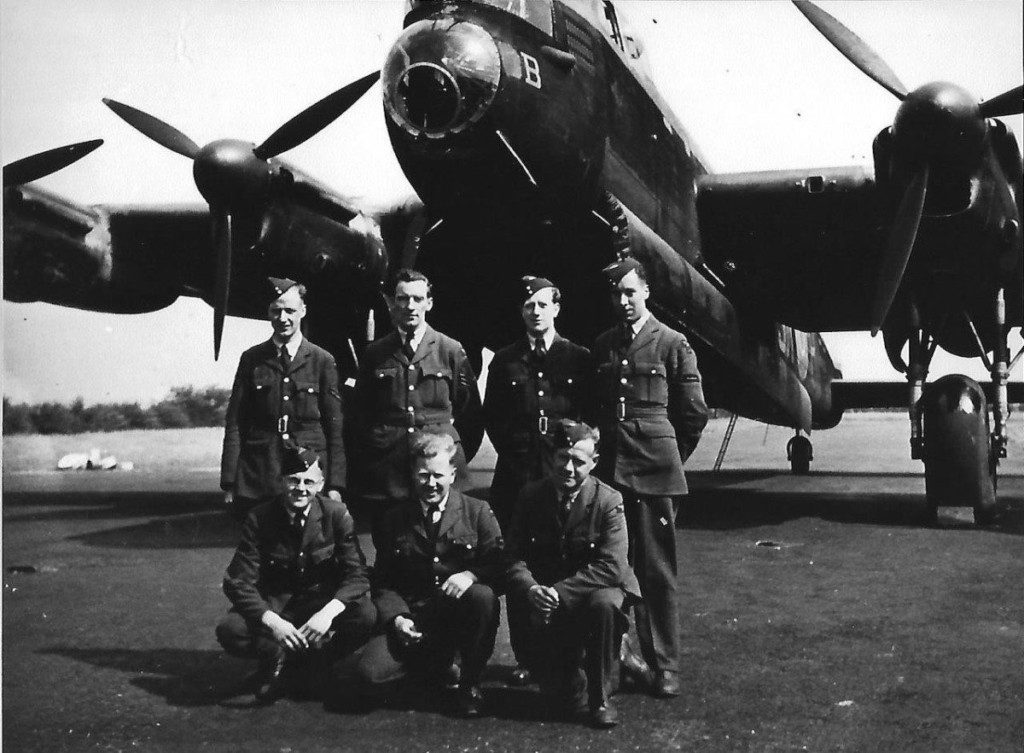 Walter Stoney with his RAF 101 Squadron ground crew (back row, second from left) and Lancaster Bomber
Purchased new by Walter Stoney, a Sergeant flight mechanic with 101 Squadron, this Sunbeam supported its owner's war service in the RAF, carrying him from the RAF base in Norfolk to his home in Hetton, North Yorkshire, with a regular pit stop at Leeds Railway Station for a 'pot of tea' in the winter months. He rode the motorcycle for more than 60 years until his death.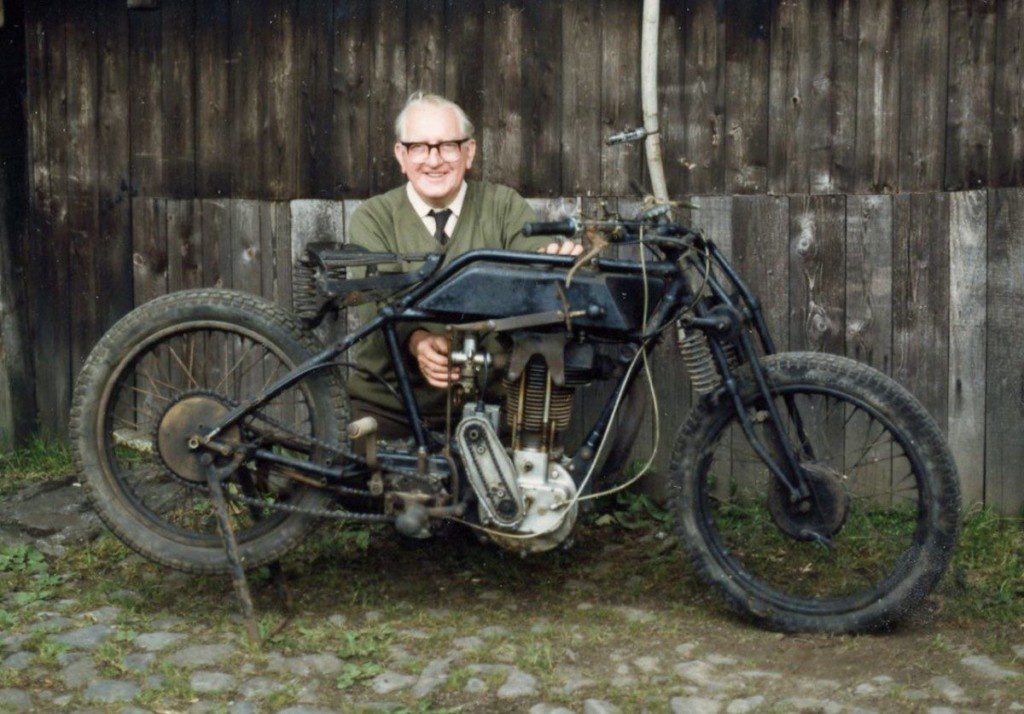 Walter Stoney with his 1928 Sunbeam 493cc Model 9 in later years
Its subsequent keeper was friend and fellow Yorkshireman Ken Ellwood, an RAF pilot who purchased it in 1987 when Walter died and restored it to its former glory some 13 years later, even though he did not have a motorcycle licence and preferred to fly his Tiger Moth aeroplane. It is now offered by the Ellwood family after 35 years, with an estimate of £10,000 – 12,000.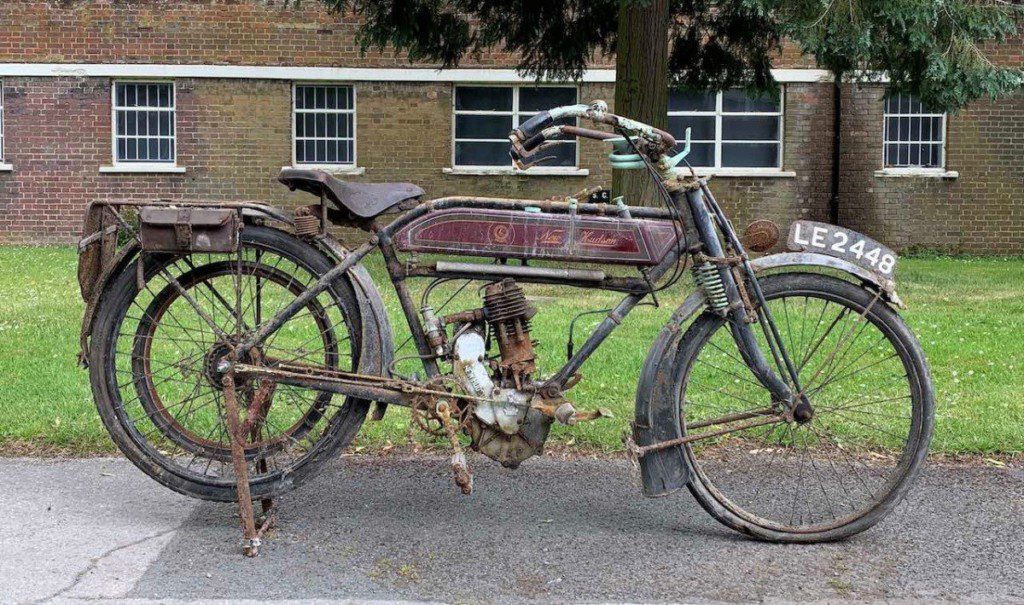 1912 New Hudson 2 ¾hp Project Estimate: £3,000 – 5,000
Vying with the Sunbeam for attention at the Autumn Stafford Sale is a Veteran machine offered from long-term ownership, a 1912 New Hudson 2 ¾hp. The New Hudson Cycle Co. were renowned for their build quality long before commencing motorcycle manufacture in as early as 1903 at their Birmingham factory. New Hudson had the benefit of two leading engineers and riders at their disposal: Herbert 'Bert' le Vack, designer of the J.A.P speedway engine and Fred Hutton who influenced many of their designs. Early examples were offered with proprietary engines including this J.A.P example.
The motorcycle is offered as a barn-find direct from 70 years' single-family ownership from the descendants of Brooklands racer Angus-Maitland who campaigned at the celebrated British circuit before the First World War. He was also one of the founders of the Trump Motorcycle Company, noted for its formidable Trump-Jap '90 Bore' Veteran racer, whose racing team was later sponsored by the Duke of York.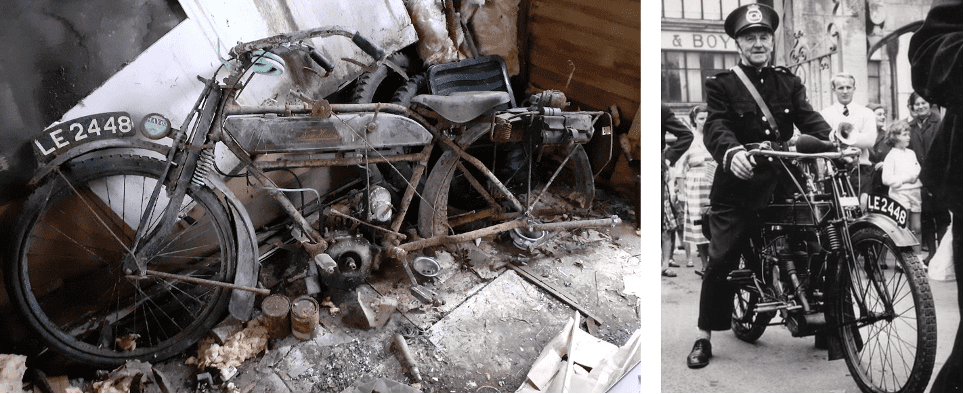 L-R, the 1912 New Hudson 2 ¾hp as found in 2022; Angus Maitland aboard LE 2448
The New Hudson was last actively campaigned by Maitland in the 1960s and was later a regular entrant on the world-renowned London to Brighton Pioneer Run. Unused for some time, this historic machine is offered as a project, estimate £3,000 – 5,000, with the potential for a new owner to preserve its original state or restore it to its former glory.
Andy Barrett, Bonhams Motorcycle Specialist, said: "To offer a barn find is one thing, but for it to be the property of an ex-Brooklands Racer turned manufacturer is amazing. We're delighted to have been entrusted to offer this important motorcycle in the upcoming Autumn Stafford Sale".
Other early highlights of the sale include: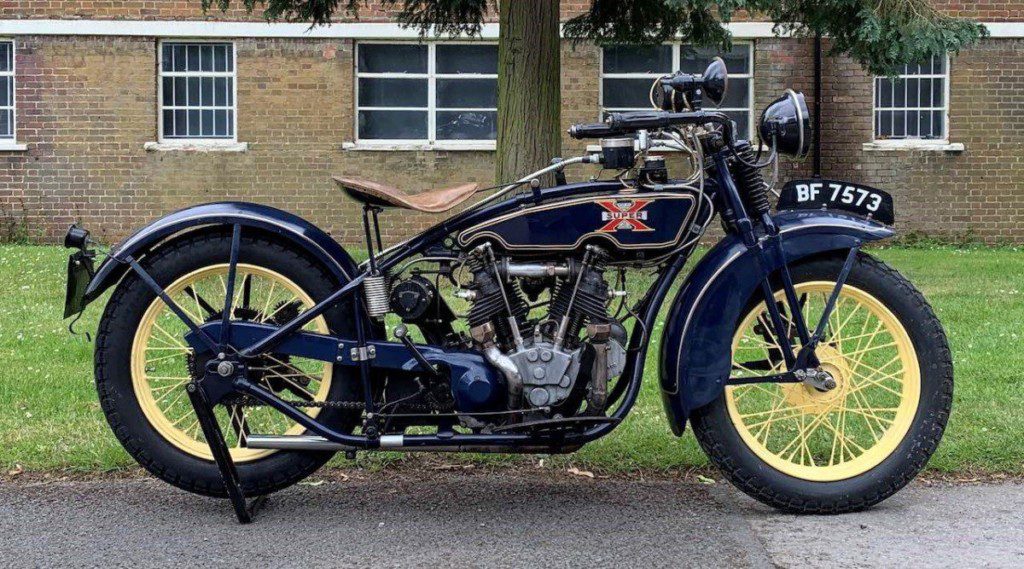 1928 Excelsior 750cc Super-X, estimate £20,000 – 24,000
1928 Excelsior 750cc Super-X, estimate £20,000 – 24,000
This charismatic American V-twin was formerly used by the Dutch Police force and was later restored in the Netherlands.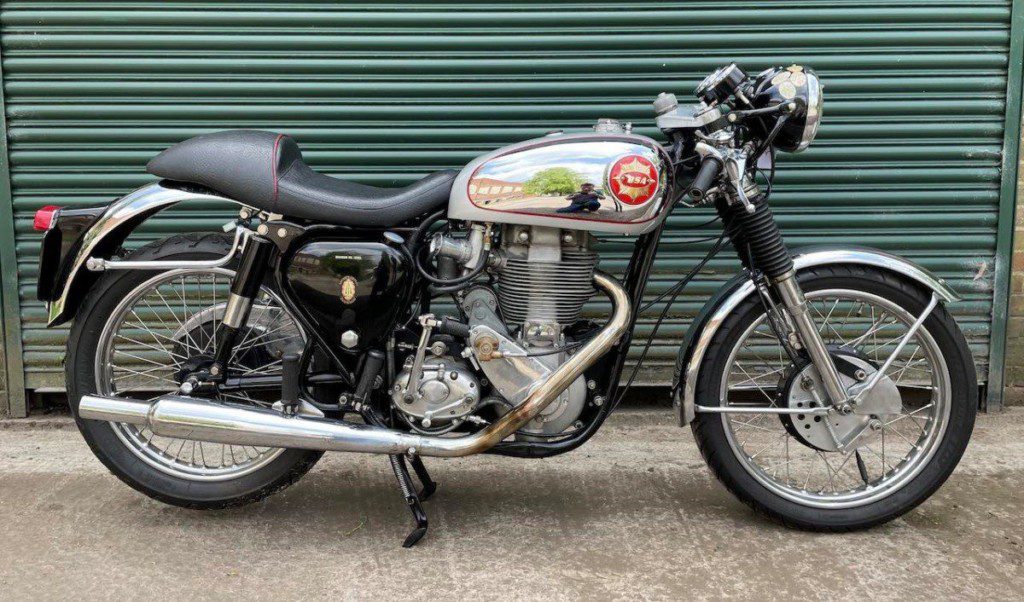 1955 BSA 520cc Gold Star, estimate: £8,000 – 10,000
1955 BSA 520cc Gold Star, estimate: £8,000 – 10,000
Offered from more than 50 years' ownership by the vendor, who bought it back, having previously owned it in the mid-1960s. This example of one of the most successful production motorcycles has had an engine rebuild by specialist Phil Pearson.
Further entries to the Autumn Stafford Sale are invited now. Contact the Bonhams Motorcycles team at: ukmotorcycles@bonhams.com – +44 (0) 20 8963 2817 or visit www.bonhams.com/motorcycles to request a complimentary auction valuation.
Sale: The Autumn Stafford Sale: The Classic Motorcycle Mechanics Show
Location: The Staffordshire County Showground, Stafford
Date: 15/16 October, 2022